The journalistic tradition of Kerala is more than 150 years old and North kerala has also got a stake in this rich tradition because of the first news paper from Kerala 'Rajyasamacharam' that was published from Illikkunnu, Thalassery. Rajya Samacharam was started by missionaries of Basel Mission in June 1847 and it served as the beginning of journalism in Kerala.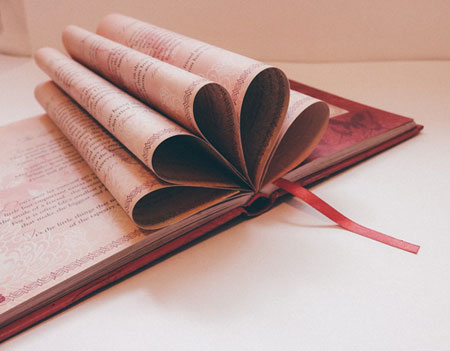 'Paschimodayam', the second magazine in Malayalam which was also started by the Basel Mission from Illikkunnu in October 1847, was an entirely different magazine in its content. It undertook the task of familiarising the malayalees with the history and geography of the Europe and progress and development achieved in Europe in the fields of administration and science.
The 'Mithavadi' magazine which turned out to be a change agent of the social conditions in the Malabar region was launched in 1906. This publication from Thalassery also carries the literary significance of publishing for the first time, the famous poem by the great poet Sri Kumaranasan, the 'veenapoovu' which marked a significant milestone in the poetic history of Malayalam.
The 'Sujana Vinodini' launched in 1910 from Kuthuparamba by K. Veera Varma Ilaya Raja was a literary magazine that maintained high standards. Sri. Neelancheri Sankaran Nair, who made significant contributions in the fields of music and drama in North Malabar, was the editor of this magazine.
'Gajakesari' was a magazine published in 1927 by Swami Guruprasad, disciple of Sree Narayana Guru, with the financial assistance of Burman Malayalees. Moorkoth Kumaran was the editor of this magazine.
'Dharmaprabha' was a magazine started by K.M. Kumaraswami who was a disciple of Sree Narayana Guru with the objective of propagating the ideas of Sree Narayana Guru. Though it was meant to propagate the ideas of Guru, it also provided space for literary articles like peoms and stories. Prominent writers in this magazine included Moorkoth Kumaran, M. Chandu Munshi, V.C. Kunchiraman Vaidyar, Advocate P. Kunchiraman
Moorkoth Kumaran was the editor of the 'satyavadi' magazine which was started in February 1934 from Sarawathi Vilasam Press at Thalassery under the ownership of Sri M. Mandan. As a local news paper, it covered news items and editorials related to the happenings in Kannur District in general and Thalassery area in particular.
'Chandrika' the popular news paper now published from Calicut, was also took its birth in Thalassery. The Chandrika started in 1934 at Thalassery by K.M. Seethi Sahib was relocated to Calicut in 1948.