Thusharagiri Water Fall
Thusharigiri Falls is a waterfall located in Kozhikode district, 93 km from Thalassery.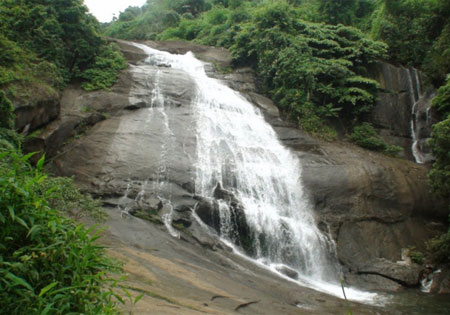 Two streams originating from the Western Ghats meet here to form the Chalippuzha River. The river diverges into three waterfalls creating a snowy spray, which gives the name, 'Thusharagiri'. The word Thusharagiri means the snow-capped mountain. Of the three, the highest waterfall is the Thenpara that falls from an altitude of 75 metres.
Thusharagiri offers endless scope for trekking, rock climbing and wild life sanctuary visits.