Paithalmala
Paithalmala is an enchanting hill station in North Kerala in the Western Ghats near Kerala-Karnataka border. Standing as tall as about 4,500 feet above sea level, the summit is located about 86 kms north-east of Thalassery. North of Paithalmala is the Kudaku forest.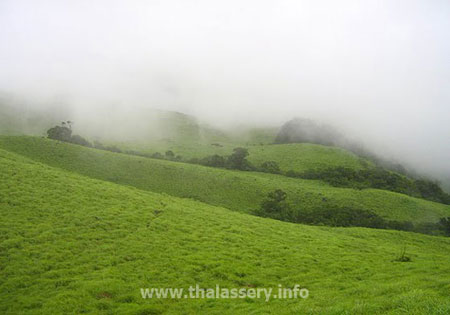 These huge mountains lay spread over 500 acres of land enriched with dense forest. The easiest access to the summit is from a place called Kappimala. One can go by bus up to Kappimala and then a bumpy jeep ride of two kilometers through the muttatham-vayal mountain till the forest border. A 2 km trekking through the forest will then take you to the summit.
It has become a favourite spot for the nature enthusiasts, photographers, trekkers and leisurely visitors.