Muzhappilangad Beach
Muzhappilangad has one thing that no beach in Goa has — a drive beach where fun-loving visitors can bring their cars and bikes, and ride on the sands for as long as they please.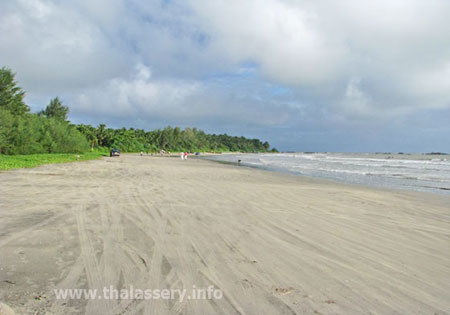 It is located between Kannur and Thalassery, the beach stretches for around five kilometers, allowing the visitors to drive through most part of the shore. There is a paved road winding through coconut groves, leading to the beach.
The beach is about 5 k.m. long. A long clean beach its enchanting ambience invites you to swim, sunbathe or just lounge around. It is Kerala's only drive-in beach, and one can drive the entire length. The Dharmadam island covered with coconut palms and dense bushes can be seen from this beach. Such a conjunction of beach and island is rare.