St. Josephs Cathedral Church
St Joseph's Cathedral, Thalassery, with its majestic looks, is a wonderful work of architecture. The Cathedral church was established in 1954.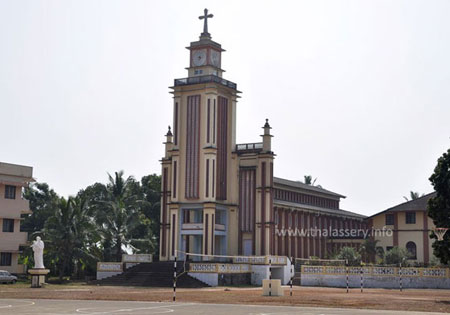 The present building of the Cathedral church was constructed in 1972. A sculpture of St Joseph, the patron of the Archdiocese, is erected right in front of the Cathedral church. The office of the Cathedral is located on its left side.