St. Therasas Church, Mahe
St. Theresa's Church (Mahe Church) is most famous Christian Church in Malabar. The Church was built during French Reign and it stands as a monument to the legacy of French rule. The festival is celebrated from 5th to 22nd October every year and the important dates are 14th and 15th. It is a festival of Mahe irrespective of religion or caste.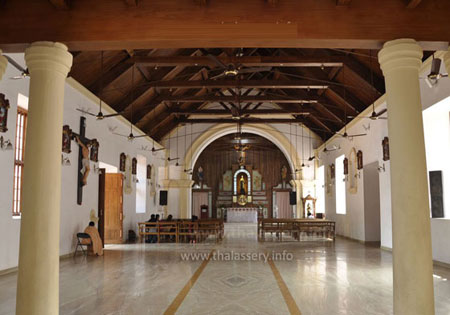 For the entire people of Mahe consider this church as their own. The people all over Kerela and from neighboring Districts of Karnataka come and visit the church during this festival.
Official Website :