Moorkoth Kumaran
Kumaran Master was famous as a novelist, short story writer, poet, dramatist, critic and biographer. Above all he was a humorist and a famous Teacher. On those days in Malabar, the word Master was synonymous to Kumaran Master. He was also an educationalist and a member of Malabar Education Council.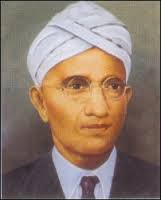 He was a disciple of Sree Narayana Guru and has taken an important part in putting up a statue of Sree Narayana Guru at the premises of Jagannath Temple at Thalassery. He has worked as an editor for 12 newspapers. Language of Kumaran Master, who used to write in simple Malayalam was described as 'marvelous'by A. R Raja Raja Varma. He was a brave community leader who won after taking up a lonely fight against the Thiyya leaders who opposed the entry of 'pulayas' into the Jagannath Temple, Thalassery.
He was one of the new age leaders of the Malayalam literature. He had more than 23 literary works to his credit. This includes novels like 'vasumati' and vellikkai, poems like 'markadasandesham, ilanchipoomala, ashakula, darshanamala, children's literary works like 'vaidyante anubavangal, sairandri, kunchachante kathakal. It was Moorkoth Kumaran who wrote the first biography of Sree Narayana Guru. He would be remembered as an eminent Editor, Teacher, Member of Muncipal Council, Public Speaker, Social Worker and also as the follower of Sree Naryana Guru.