Chemanjeri Kunjhiraman Nair
Chemanjeri Kunjhiraman Nair was the king of the dance drama scene in Thalassery. He became famous through the Kathakali performances at the Kadathanad Kovilakam. He also worked for the progress of dance forms like Bharathanatyam. The Bharathiyanadu Kalalayam which he started at the Ladebeater Hall of the Thiruvangad Theosophical Society became the center of dance forms in North Kerala.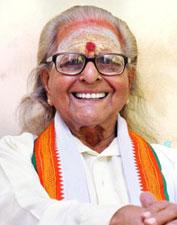 The musical dance dramas written by Shri Mehunath Kunjhikrishnan Nair and presented by Kunjhiraman Nair were a visual treat in North Kerala. Kunjhiraman Nair received the Kerala Sangeetha Nataka Academy award and remains in memories even today.