Jawahar Ghat (Azad Shore)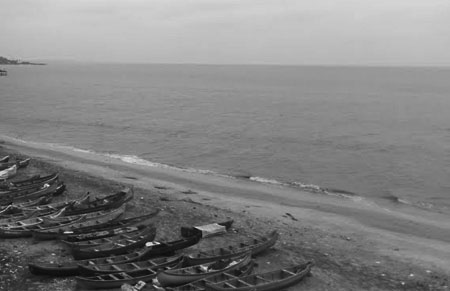 Thalassery was witnessed to a great struggle for freedom in 1940. The leftists in the congress decided to protest against the torture and the oppression of the Britishers and organised a massive meeting at the sea shore near the St. Josephs School. They violated the prohibitory orders imposed by the British and were addressed by K. Dhamodharan, P.K. Madhavan and P.K. Krishnan. The British army clashed with the protestors which led to firing. Social worker and Edakad School teacher Abu Master and Great Durbar beede Company worker Chatukutty died in the firing. Others like T.V. Ramunny and C.V. Balan were imprisoned. The memorial rose at Jawahar Ghat, the sight of the protest for the martrs.
The volunteers led by kelappan in their effort to break the salt laws passed via Thalassery on their way to Payanoor from Kozhikode. They were given a great welcome in Thalassery. Moyarath Shankaran and C.H. Govindhan Nambiar accompanied the protestors. The salt satyagraha at Thalassery was led by Parameshwara Tirumunbu.