The Beauty of History
Thalassery is one of the citadels of Kerala history. The Kottayam King and the Kolathiri are said to have fought over this little piece of land. The also saw the entry of the British soldiers who were stopped by Ali's army. The injured English soldeirs also captured one of Ali's fort in . Later Ali's army with the help of Udhaya Varman took over Dharmadam again. The British are said to have been keen on capturing the cove because of its beauty. Later the cove passed on from the British to Orkateri Keyi. The remains of more than one building are found on the island here. There is also a religious institution in the south of the island where kings are said to have rested. The island covered with greenary the beautiful rocks and the far away sea are being eyed by the tourism department as an ideal tourist spot.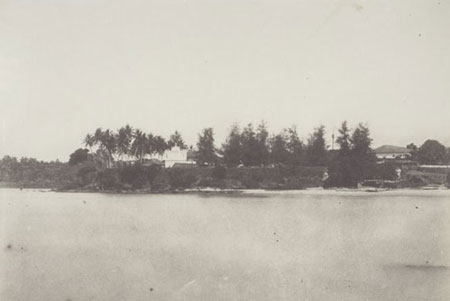 Thalassery was a favourite place of the westerners. All their strategic experiments were staged on this land. They used the town for their commercial purposes. The warehouses on the seashore near Thalasserry Fort was meant for storing various commodities for export and import.
In 1682, the French vacated the trade centres they established in Thalassery as they were under loss and also because they were troubled by the British stationed at the nearby Dharmadam. On hearing this, the British officers at the Dharmadam trade centre, Chaise and Michel met Prince Kolathiri and got the trade centre vacated by the French.
The best quality cardamom in the world was grown at the foothills of Perya Pass at Wayanad and Thalassery was the nearest port from Perya Pass.