Statues

The first full body statue of Sree Naryana Guru was put up in Thalassery. This was unveiled at the premises of Sri Jagannath Temple even when Sree Narayana Guru was alive. This was sculpted at Italy and is a great model of metallic sculpture and technology.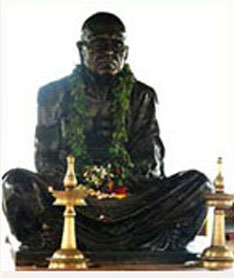 The half bodied statue of Mahatma Gandhi installed at Thalassery Municipal Office premises was designed by famous sculptor Roy Chowdary. This statue was also casted in Italy.
In June 2010, Gundert Statue was installed near Thalassery Municipal Stadium to honour him.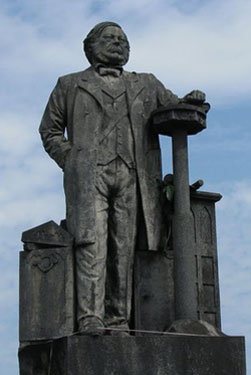 Two skilled sculptors of Thalassery were N. Kumaran Master who was a teacher in Government High School and Chippies Gopalan from Temple Gate, Thalassery. N. Koyithatta who has written several books on Indian architecture and Indian Scultpure should also be remembered here.